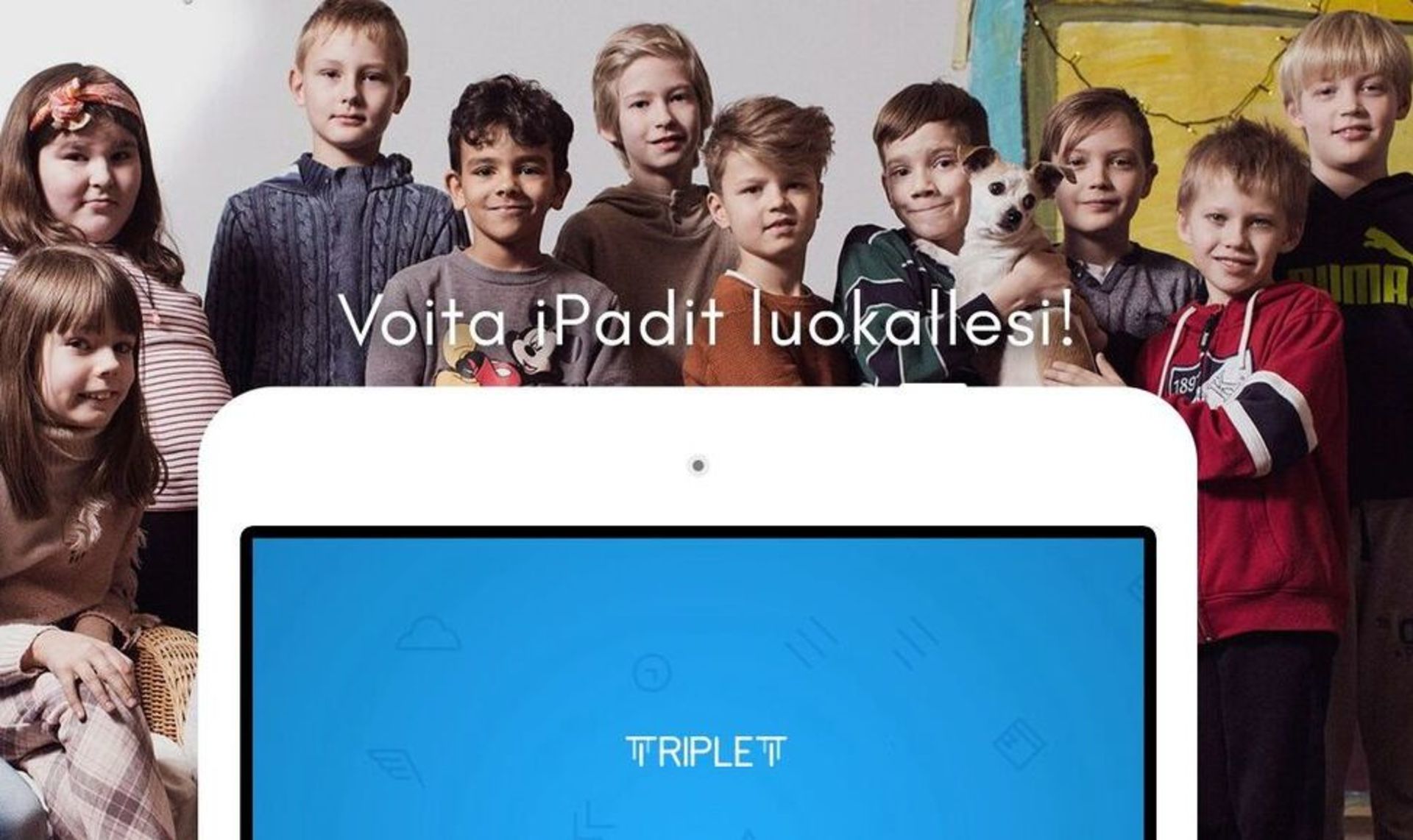 Triplet
Triplet
Triplet's iPad campaign launched last Friday
22nd of March 2016
On Friday 18th of March an iPad campaign for Triplet users was launched: Finnish teachers have the chance of winning iPad minis for their whole class.
The iPads will be dsitributed between three different school levels: the first batch will be sent off to an elementary school, the second to a middle school and the third batch will be go to a high school.
Teachers can take part in the campaign by registering as a new user to Triplet. Even existing users can participate by recommending the Triplet service to a friend or colleague.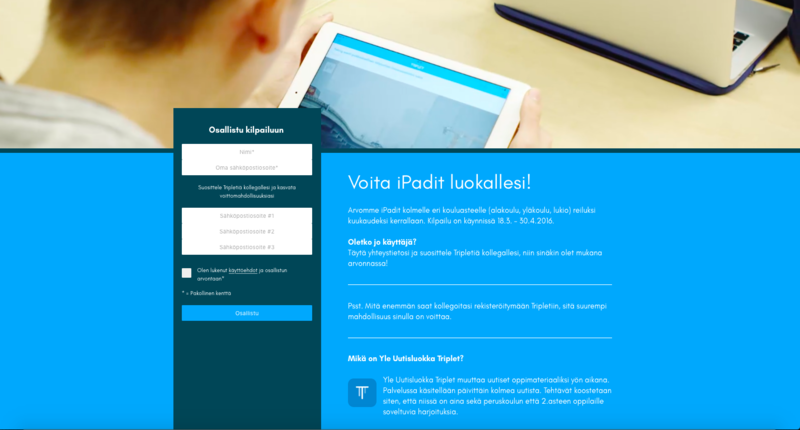 The raffle ends of the 30th of April and the winners will be announced and contacted personally by week 20.
Triplet
converts three news stories into educational material for students and teachers every day.
Visit Triplet website
Interested? Let us know.
Keni Simola,
Head of partnerships
keni@hundred.org
Contact us