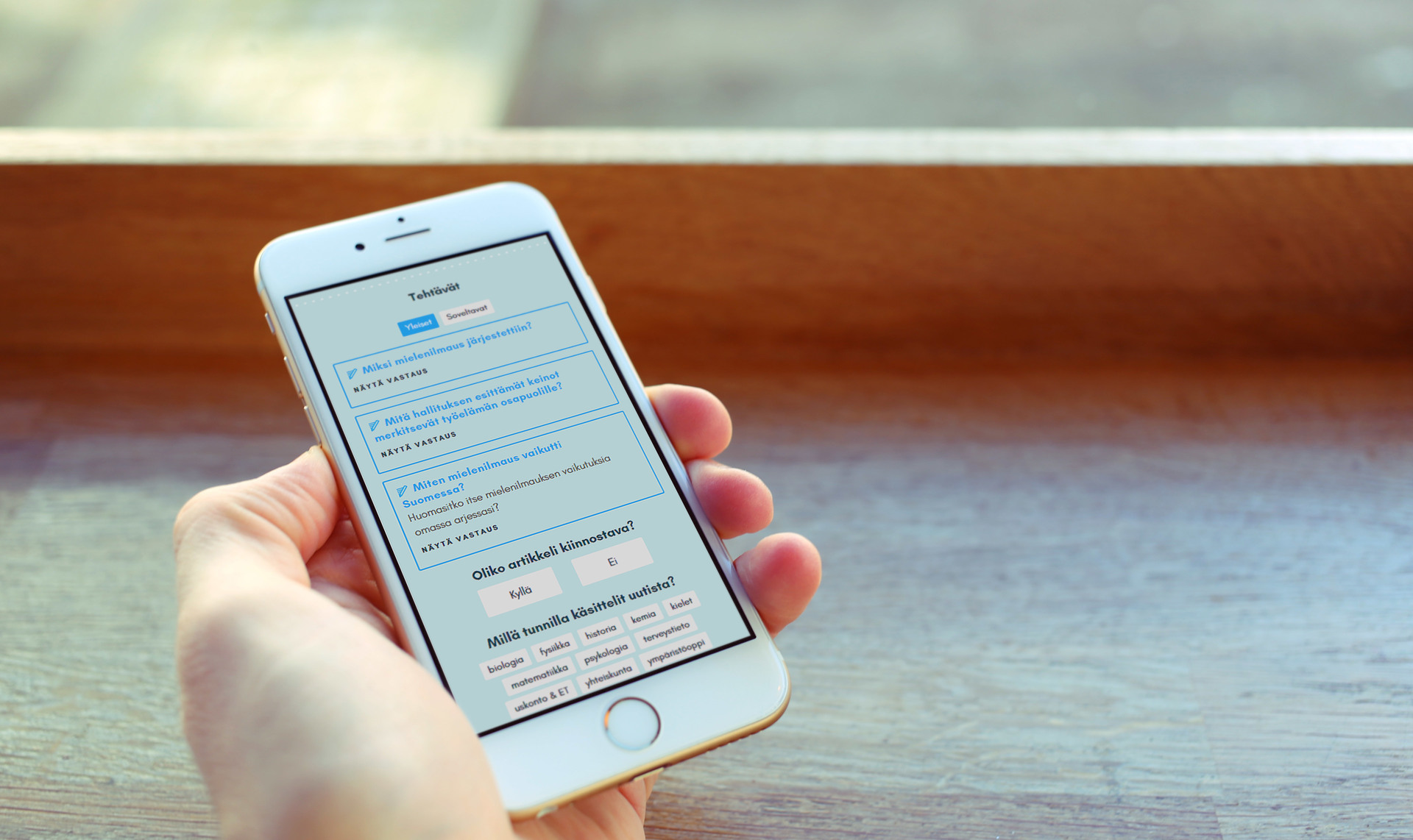 Triplet
Triplet
According to survey: Triplet is considered as an excellent tool for addressing topical phenomena
20th of May 2016
Teachers praise Triplet for its topicality, usability and its pedagogical tasks

A survey was conducted to Triplet's users in May 2016. Users were asked to express how often they use Triplet, describe the ways in which they use the service during their lessons and to give some feedback on the service.
According to the survey a clear majority of Triplet users, 66,7% said they use the service weekly in their classroom. A smaller procentage, 19% of users say they use it daily and 14,3% said they use it every month.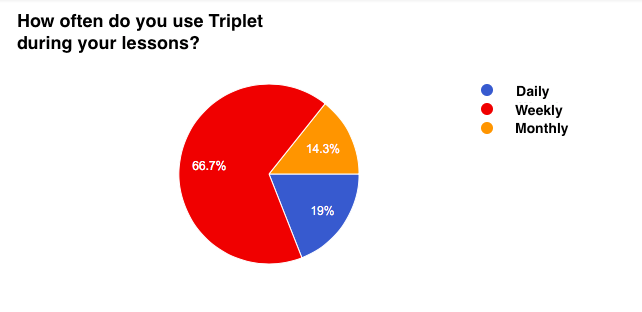 Teachers reported that they use Triplet for listening comprehension tasks, for student projects and overall to initiate conversation. Many teachers also said that Triplet is excellent for morning assemblies where teachers and students what's going on in the world.

In the survey we also asked for feedback on the service and the answers were very positive. Here are some of the best bits we picked out from the answers:
The news stories in Triplet are always topical and there is always a lot of effort put into them. The service also makes my job easier as I can add depth to student learning through the themes that interest them.
Students are able to watch news clips in a context where they can easily express their own thoughts and they learn to reason and argue. Triplet also increases critical thinking and expands one's thoughts of differents topics. Well done!
The themes in Triplet are always topical and relevant to students.
Triplet
converts three news stories into educational material for students and teachers every day.
Visit Triplet website
Interested? Let us know.
Keni Simola,
Head of partnerships
keni@hundred.org
Contact us